Copyright: Gianmarco Bresadola
 

Children's opera "Pinocchio's Adventures" has free online premiere
The opera houses are closed. It was therefore with a heavy heart that the Berlin State Opera had to cancel the premiere of "Pinocchio's Adventures" in front of a live audience. However, in an effort to ensure not all the preparations were in vain, the State Opera decided to stage the production in spite of everything. The SARIAS Foundation worked with the State Opera to create a professional stream, and we are delighted with the result! Pinocchio's adventurous journey is recounted in an exciting hour-long interplay of music, tableaus and puppetry for children aged 6 and over.
You can watch the video by following the link below:
Copyright: Gianmarco Bresadola
Everyone knows the story of Pinocchio, whose nose grows longer when he lies…On his journey from animated wooden puppet to a boy of flesh and bone, Pinocchio must survive numerous adventures in which he proves his courage and remains loyal to his father, the woodcarver Gepetto. Along the way, he has to contend with some dangerous characters like the greedy fox and tomcat, shady circus directors and even a giant whale.
Copyright: Gianmarco Bresadola
Pinocchio learns the hard way that his nose grows inconveniently long when he lies too much, and that there are unpleasant consequences to being lazy, skipping school and spending time in the seemingly heavenly Land of Toys, where no one works. The mysterious fairy with its dark blue hair is always at his side, rescuing him repeatedly and finally bringing him back to his long-lost father.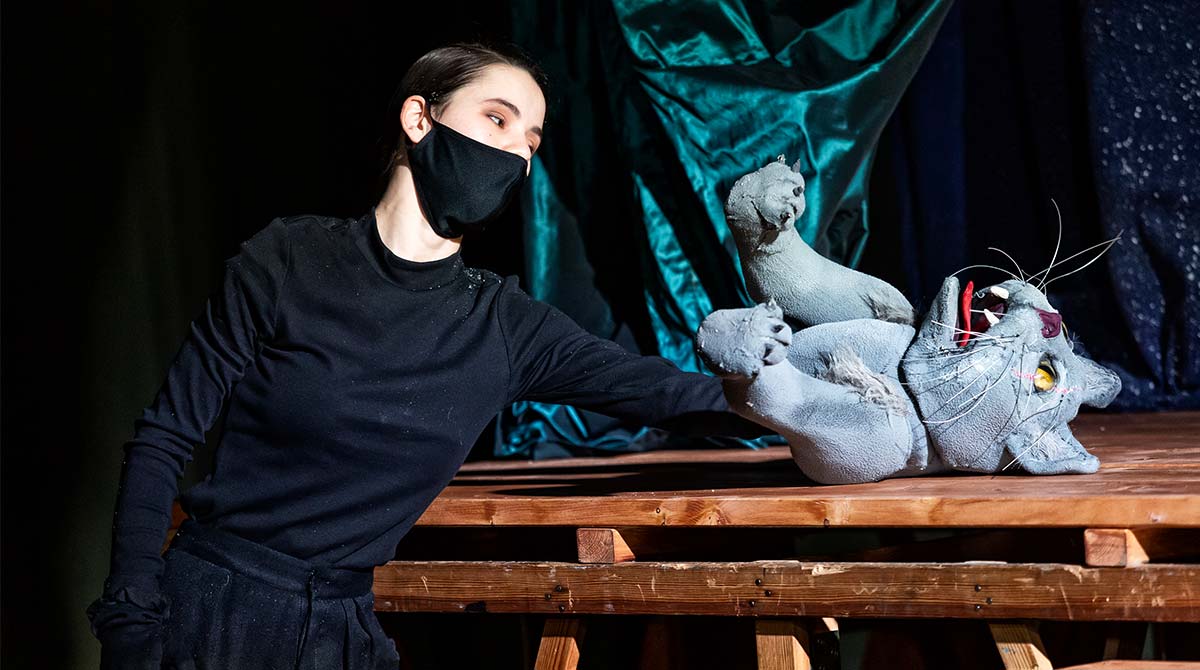 Copyright: Gianmarco Bresadola
The children's opera "Pinocchio's Adventures" was created by the Italian composer Lucia Ronchetti in 2015, with lyrics closely following the original version of the classic children's book by Carlo Collodi. The work is being performed in German for the first time at the Berlin State Opera (Unter den Linden).
Soprano Sarah Aristidou portrays the wooden protagonist Pinocchio, while five instrumentalists from the Staatskapelle Berlin assume the roles of the story's numerous supporting characters.