Prof. Dr. O. Faruk Akyol
President
Short biography
O. Faruk Akyol first studied at the Business Faculty at Ege University (İzmir, Turkey). He then studied Classical Philology at Istanbul University and completed a Masters and PhD in Philosophy. In 1999 and 2000 he was a postdoctoral fellow at the University of Vienna.
In 2011 and 2012, O. Faruk Akyol worked in research at the ETH Zurich. From 2004 to 2018 he was the Head of the Yunus Emre Institute in Berlin. In order to pursue new challenges, he has stepped back from both this role and his teaching duties at Istanbul University. Faruk Akyol has published several articles and books in the fields of epistemology and ontology in the Antiquity, Hellenistic and Middle Age philosophies and on the subjects of human rights and globalisation. Many of his publications are available in Turkish, English, German and Chinese.
Faruk Akyol has been the chairperson of the SARIAS Foundation since August 2018.
Severina Ley
Cultural Manager
Short biography
Severina Ley studied B.A. Cultural Studies with a focus on literary studies at the FernUniversität in Hagen, and in 2022 began a master's program in Modern German Literature in a Media-Cultural Context.
From 2015 to 2018 she worked at the Yunus Emre Institute in Berlin as the Culture and Art Coordinator. From 2018 to 2019 she was responsible for Culture and Project Management as well as the Coordination of Continuing Education at Interkulturell-Aktiv e.V. and Theater28 e.V.
She also taught Culture Management as part of the Training Programme for Drama Teachers with Intercultural Skills.
She has been the Culture Manager at the SARIAS Foundation since September 2019.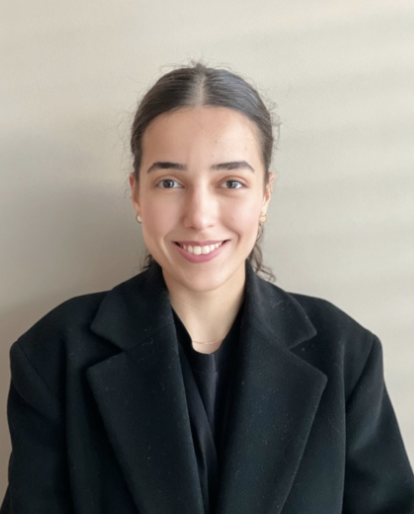 Cansu Şaybak
Team Assistant
Short biography
Cansu Şaybak: Cansu Şaybak studied business administration with a focus on international marketing and management at the Berlin International University. She completed her bachelor thesis on the topic of the role of sustainability in sales decisions among young consumers.
She gained her first work experiences in accounting in a company and as a department head in retail.
Since December 2022 she has been an assistant to the board of the SARIAS foundation.
You can make a difference.